WELCOME
This is PSIP:
Cambridge International
School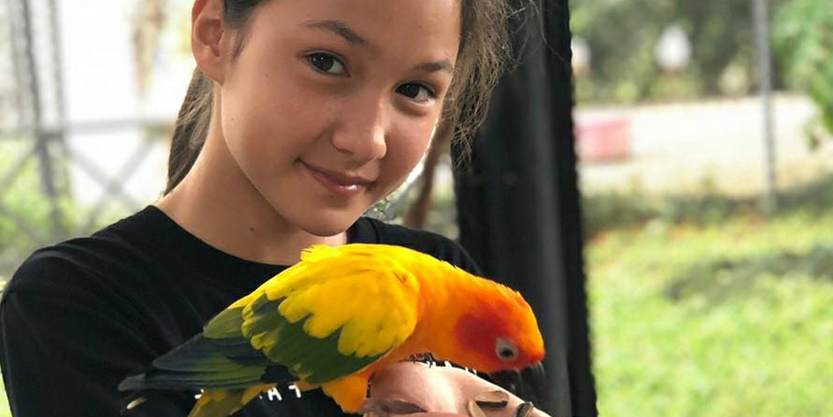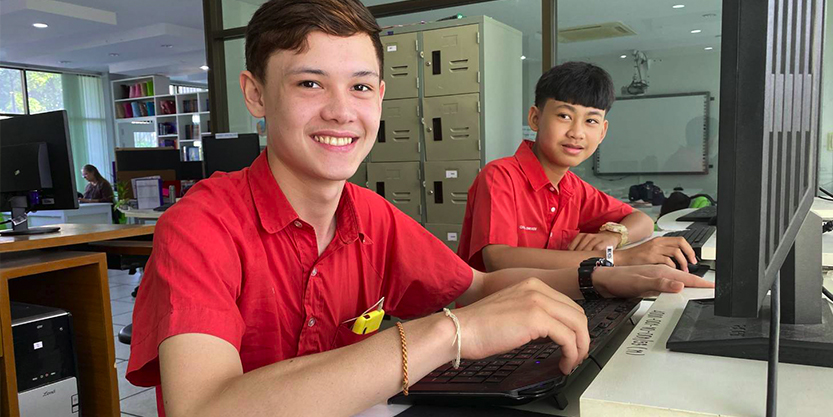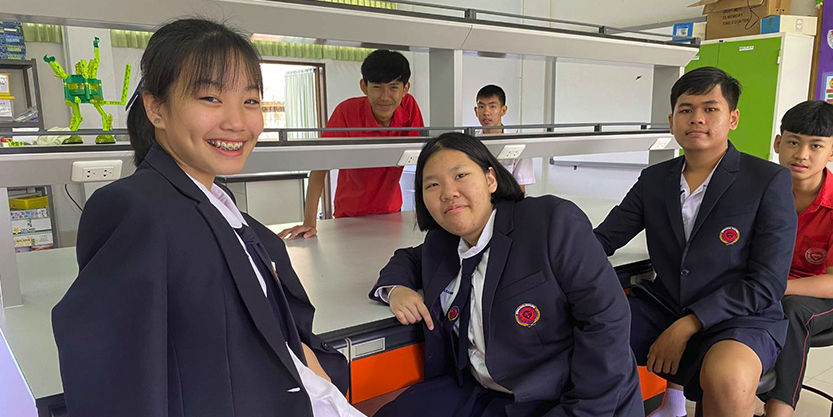 OUR STORIES
What Our
Community Says
Testimonials from parents, current and former students
Teachers encourage me to focus in studying  until I reach my goal.

English is widely use  in our program & it is very important for us to communicate and use the language properly.

Always ask yourself about the path you want to take when you grow up.  Don't give up & keep going!
Warin Kumkrong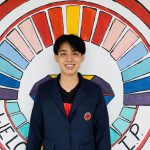 Studying in Phichai IP program gives an opportunity to study with foreign teachers. It helps me a lot in improving my confidence level.

I want to remind everybody that we only live once. Study hard and be playful. If you find any hardships on your life just move on, take another step.

Just know your duty and enjoy your life.
Sai Kyaw Ko Ko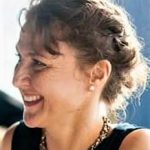 This means there are very few students in the international program and our daughter is in a classroom with just 6 other students! The teachers have lots of time to really work with the individual students and adjust to their different levels of learning. I am very grateful for Pichai Rattanakhan School to leap forward and offer this Internationally Accredited Program and I hope- for them- it grows and proves sustainable in a small town like Ranong. Even though the Cambridge program is new (and to be honest there are of course also challenges that come with running an international curriculum within a Thai public school) The Cambridge program has definitely been the best -and only choice -in Ranong area for our International Orientated family. 
Mrs. Rosalie Tiegas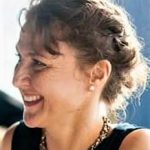 So, we were just so happy and relieved when Pichai Rattanakhan School opened up the Cambridge curriculum just in time for our daughter to enroll 3 years ago! This way we feel she has the best of both worlds, she can stay at home in Ranong with us, a lovely, safe small town to grow up in, and jet she has an Internationally Accredited Education!




After graduating from the Cambridge program, she can enroll in the USA, in Europe or even in Bangkok of course if she will. It just gives her more opportunities for her future.




The international community in Ranong is very small and there are maybe just a hand full of people who have a more global perspective and who are motivated -and able- to enroll their children in an International Educational System.
Mrs. Rosalie Tiegas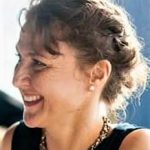 I think for many international parents raising their children in Thailand the education is a bit of a challenge. For our family (our children are USA, Dutch and Thai citizens) it certainly was. Our daughter was born and raised here and we were happy with her primary education but if we wanted to give her the opportunity to enroll in university abroad then having her attend Thai High school would make that very challenging. The educational systems are simply very different.
Mrs. Rosalie Tiegas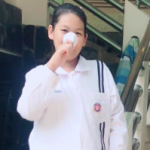 The teachers teach both knowledge and way of life. Teachers are like my parents & students are like brothers and sisters to me, they are kind and lovely. Thank you for allowing me to join the program. Thank you from Pui.
Nada Kamnuruk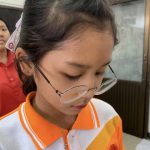 Fun Learning activities to play in my free time, I can participate in various activities where I learn new things. I love this program and there is always something new to learn.
Chompunut Tansathian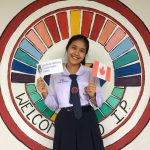 Phichai Rattanakhan International Program gives me a lot of experience and teach me many things not just academic content that we learn in the classroom, but also skills that we can really use in life such as a communication skill. Teachers in the IP program encourage me and bring the best in me. They're very nice and always there for every student, not only teachers that we have class with but every teacher gives very good advices when we have trouble with study or any other problems.
Kanyanat Julsaeneechorn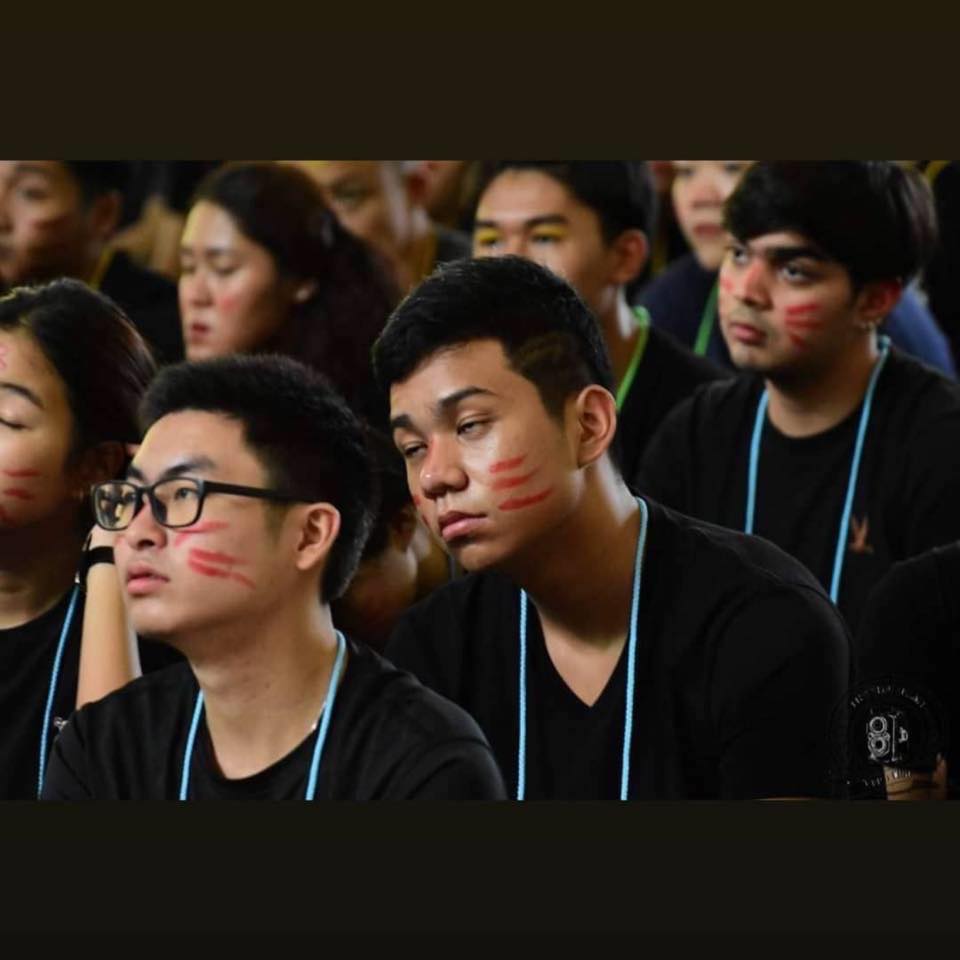 Studying here in IP really help me about many various things, but mostly English because while I was studying there I can talk to any teachers whenever I want and it doesn't have to be like educational or formal topics. I can even talk about what I've got into, any personal problems or random topics and that make me want to talk to them more and more so my English skills improved pretty much and all those skills help me through my University a lot not only every book and recipes I got are in English but also most of my professors that I'm studying with aren't Thai so using English is the only way to talk to them and I can say that I'm doing pretty good right now : )
Thapakorn Khuadkaew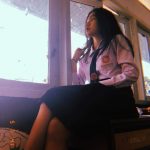 First, this is a magnificent academy with excellent teachers located in the south of Thailand. Our classrooms have small class size, a warm atmosphere and super friendly and helpful staff. I decided to study in this program because they have a good education and wonderful friends that made me feel appreciated. Second, I have been improving all my skills, especially Arts & English language and many more. It is fantastic! I felt I made good progress during my stay in the program. The teachers are great and I really enjoyed my journey. Lastly, I am so proud of my decision that I chose to finish my secondary education in this program.
Natcharinthorn Thuwachitaphiwit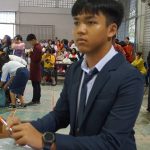 I have been in IP for 3 years and I got so many experiences that I believe I couldn't get anywhere. One of it is that I can speak English fluently because in IP we have to speak English all the time and that made me feel confident to speak with foreigners. I would highly recommend this program for every student who love studying English even the tuition fee is a bit high but the knowledge and experience you will get will be worth it.
Sarawut Pongsuwan
EXPLORE PHICHAI RATTANAKHAN SCHOOL
WHAT WE DO
What Have We Achieved
We achieved a flawless transition from Primary School to Secondary Level to University level. The Curriculum provided by the programme is internationally recognized partnered with qualified foreign teachers to teach our learners.
We have created strategic plan for students University goals, one which includes training methods used by Cambridge Curriculum Schools worldwide. 
KNOW MORE ABOUT US
Latest Updates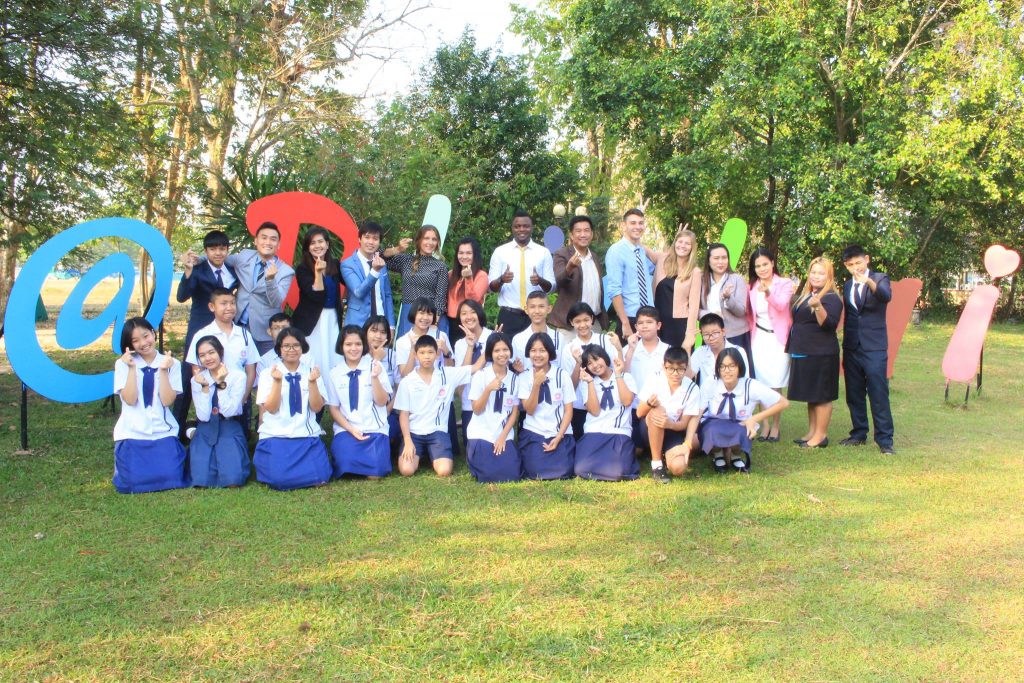 Phichai Rattanakhan School, 1 Petchakasem Road, Bangrin
85000 Muangranong, Ranong, Thailand